Amazon Smashes $1 Billion Revenue Mark in Australia
Australian e-commerce isn't going anywhere, not if Amazon has anything to do with it. The online giant has just hit the $1 billion revenue mark, thanks to the current and unwavering e-com boom.
The e-commerce giant just hit a huge milestone of reaching $1 billion in revenue, only three years after its launch in Australia.
The pandemic of 2020 has aided in this milestone, as its sales doubled in Australia throughout the span of the year. In its financial update, Amazon reported its location breakdown, with $1.2 billion in net sales for its Amazon Commercial Services, a whopping 99.4 percent jump from the previous year.
The average stock on the ASX has also increased by 82 percent in the last 12 months.
In total, Amazon generated $125.56 billion in sales for the last quarter of the year, bringing its total revenue to $386 billion. This is an increase of 38 percent YoY.
In terms of its Australian revenue, $511 million came from the sales of products on the Amazon e-commerce platform, which is more than double from its $218 million worth of sales the year prior.
Amazon's third-party sellers, better known as its marketplace arm, grew to $126 million in revenue. The retailer has also seen an increase in Prime subscriptions, with revenue almost tripling to $90 million.
Despite this huge increase in revenue and sales, the Australian arm of Amazon reported a net loss of $3.8 million. This is a minor improvement on the year before, which reported a loss of $4.7 million.
Amazon announced that it would be expanding its current distribution centres, with the plans to build a second DC in Melbourne, as reported in October.
"We have invested significantly in our Victorian operations this year to ensure we can continue to improve delivery promises to customers in the state," said Craig Fuller, the Director of Operations at Amazon Australia.
"This fulfilment centre will also provide additional capacity for Victorian-based small and medium-sized businesses who utilise the Fulfilment By Amazon service to benefit from our expanded capability and seamlessly serve customers across the country."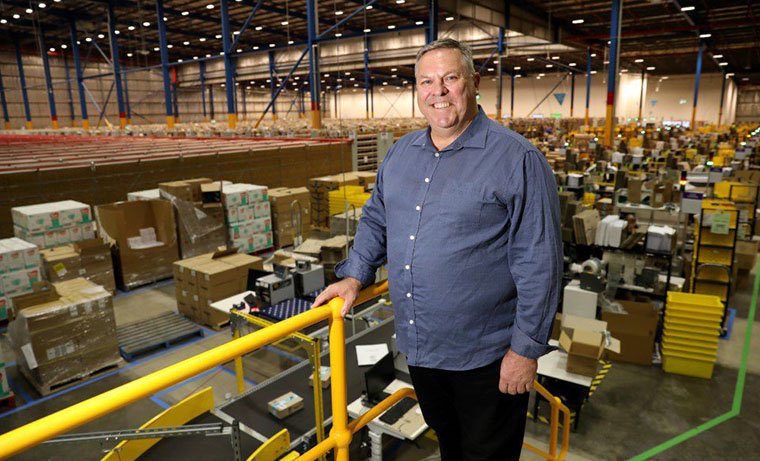 This news also comes as Amazon CEO and Founder, Jeff Bezos, announced that he would be stepping down from his role after 27 years.
He will be replaced by Andy Jassy, the current CEO of Amazon Web Services, and will commence the role in Q3. "[Andy] will be an outstanding leader, and he has my full confidence," Bezos said in a statement.
Like this story? Click here to find out more about Power Retail E-Commerce Intelligence or here to sign-up for the free weekly Pulse Newsletter for more essential online retail content.