Alibaba Group Makes Up 1/4 of Global E-Commerce Sales, Report Finds
Alibaba Group has officially captured one-quarter of the entire global e-commerce market, with its cloud service not far behind, a report has found.
A report from MoneyTransfers found that 25 percent of global sales come from Alibaba Group. In comparison, Amazon's global sales represent 13 percent of the total share, with JD.com making up nine percent, and eBay making up two percent.
The global sales for e-commerce stood at $4.1 trillion in 2021, the report uncovered, with projections it will reach $7.4 trillion by 2025.
Alibaba Group, which houses online platforms including AliExpress, Tmall, and Taobao, are driving the business to become one of the most powerful businesses in the industry.
"China, Alibaba's home market, serves nearly a billion e-commerce buyers. The company also has a significant footprint across Asia, where e-commerce revenues exceed $1.1 trillion annually," said Jonathan Merry, the CEO of MoneyTransfers. "These two factors give it a competitive advantage that's the envy of other retailers."
In China, e-commerce is a core component of its GDP. In fact, online sales made up 38 percent of its GDP in 2020, with its 2021 earnings making more than half of the global sales, including the US and Europe.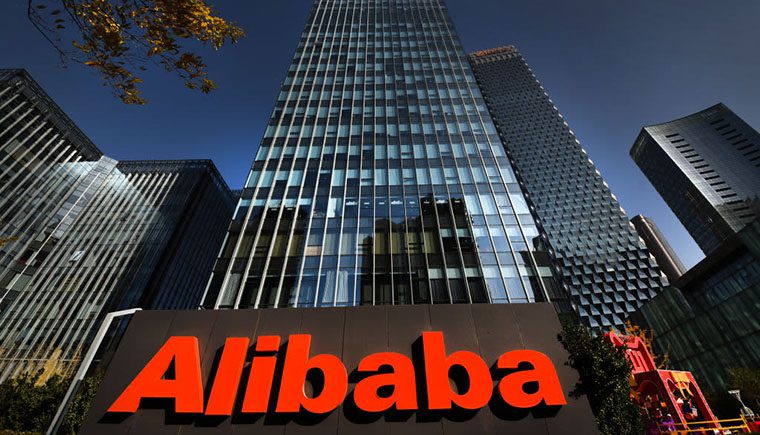 In a report from Gartner, its cloud service, Alibaba Cloud, ranked as the third-largest IaaS provider in the world, for the fourth year running. The global IaaS market grew from USD64.29 billion in 2020 to USD90.89 billion in 2021, the Gartner report said. Alibaba Cloud's global market share now contributes 9.55 percent, and is 25.5 percent in the Asia Pacific. Its revenue growth is estimated between 49-67.5 percent for the following verticals: transportation, banking and investment services, insurance, manufacturing and natural resources, and wholesale trade.
"Acting as the backbone for the digital transformation of a wide range of industries, IaaS is a key service for our business and we are glad to be recognized for our continued growth in this area," said Jeff Zhang, the President of Alibaba Cloud Intelligence. "Over the past year, our customers have sped up their cloud migrations to ensure business continuity against the ongoing impact of the pandemic across the world. We see this transition to cloud-based operations as necessary for business growth.
"Our commitment to supporting our global customers in these challenging times has helped us maintain a strong competitive position in the market. We will continue to deliver innovative products and services to drive the growth of the digital economy," he explained.
The e-commerce landscape is changing. With a Power Retail Switched On membership, you get access to current e-commerce revenue and forecasting, traffic levels, average conversion rate, payment preferences and more!