An Icon in the Making | Q&A with Maison de Sabre
Personalisation is just the beginning for Maison de Sabre. We sat down with CEO and Co-Founder, Omar Sabre, to examine the changes in customer behaviour and why this Aussie pureplay retailer is an icon in the making.
The fashion industry went through major setbacks in 2020. Looking back, what is the biggest lesson you earned as a CEO? 
Being agile and able to rapidly adapt to change was the biggest lesson that unlocked a huge unanticipated opportunity. 2020 presented the most interesting challenges and opportunities to retail growth. We saw rapid adoption of online retail and for pure-play brands such as MAISON de SABRE, this presented itself as a huge growth opportunity. The biggest takeaway from the rollercoaster year we had, was that rapid adaptation to change is paramount to effectively meet new consumer requirements and market changes. Acting in the now, through having solid foundations and pillars to make decisions off of, is key to both risk mitigation and discovering new opportunities. 
What do you believe are the biggest challenges for Australian e-commerce businesses right now, and what could be done to address these? What are the biggest opportunities? 
One of the biggest challenges that e-commerce has always faced is building trust fast with customers. The rapid global push to online through periods of lockdown forced consumers to engage with brands through new platforms in ways they wouldn't have done before. One of the biggest positive behavioural changes that have resulted from 2020 is that consumers have been forced to overcome a stubborn apprehension with surrounding online purchases, especially for high-value items. Brand presence through direct communication channels and review platforms will further lower purchasing barriers to build trust and transparency. 
Online adoption is apparent after the pandemic. What trends do you expect to see from other retailers this year, and do you plan to adopt any new strategies going forward? 
We will bring the world's best shopping experience for our customers. The rapid adoption of online retail will mean that brands will play in an increasingly competitive landscape and we will start to see more hybridisation of sales and delivery channels to create an omnichannel experience and differentiate touchpoints. MAISON de SABRE is working on developing exciting new ways to showcase digital products for a world-leading shopping experience.
Social media platforms have started amping up the shopping experience in the last 12 months. Maison de Sabre is a largely present face on platforms like Instagram. In the last 12 months, has Maison de Sabre made any changes to its social media presence or strategy? 
Social shopping is an incredibly dynamic new channel that will be the way of the future. As we've seen with social platforms in China, live-stream shopping integrations allow consumers to engage with brands like never before. MAISON de SABRE has always worked to optimise each social channel to best practice, and we have typically been first to market with new social media initiatives that are rolled out in Australasia like IG Shopping Night. Over the last 12 months, we have continued to solidify channel optimizations and engage our global community of customers and influencers to ensure we remain at the forefront of positive change.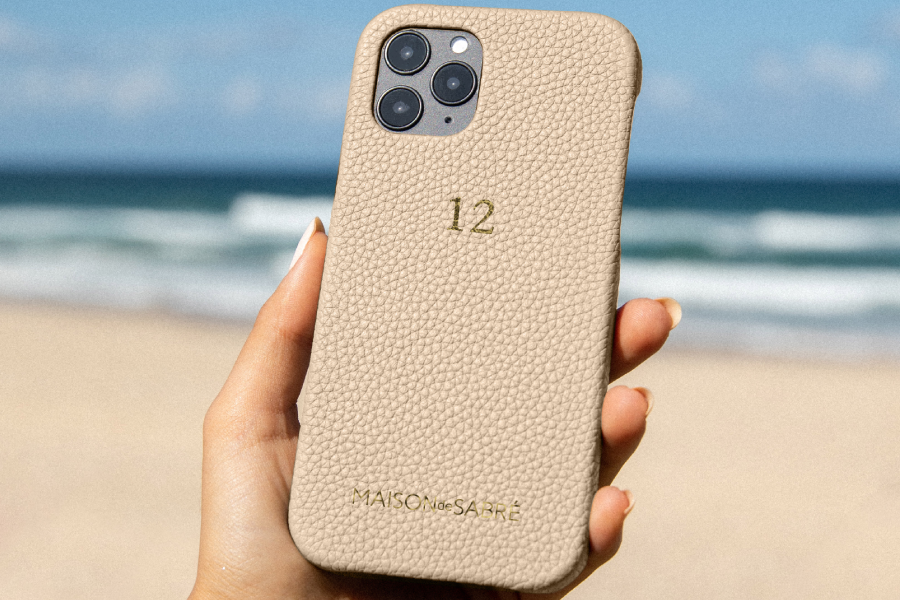 Retailers have been increasingly pressured to become more sustainable in their business practices. How does Maison de Sabre make an effort to be more environmentally friendly? 
The future of retail is sustainable and it's a combination of business practices, product and delivery of product. MAISON de SABRE has always prioritised product quality and longevity to reduce over-consumption and provide our community with items they will cherish for years to come. As part of our strategy to be a leader in the sustainability space, in 2021 we launched our Sustainability Action Plan which puts us on a path to be one of the world's leaders in the sustainability space for accessories by 2024. 
The pandemic was an event that no one could have anticipated. How can online retailers plan for an uncertain future? 
There are so many learnings from COVID-19 that can be incorporated into business risk mitigation plans – from workplace health and safety, to public communications and business operations. Adapting these learnings into forthgoing planning and developing stepwise executions will ensure business continuity and growth in uncertain times. 
Like this story? Click here to find out more about Power Retail E-Commerce Intelligence or here to sign-up for the free weekly Pulse Newsletter for more essential online retail content.